Ikho Poswayo BTH 3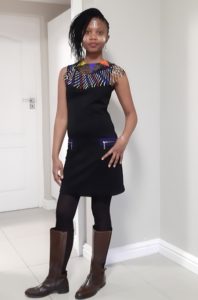 Lockdown was especially hard for me because there were two deaths in my family, in a space of three months, for both of which I was not able to travel to be with my family at the time of mourning. When it came to writing exams online one advantage was being able to consult my notes on some of the things I wasn't sure of during the exam – not an option for normal exams. But, I still prefer the normal exams to online exams. I found that I battled a lot with time management, because of the fact that I had the option to double-check my notes. So the advantage worked to my disadvantage in the end.
Michaela Maree BTH 3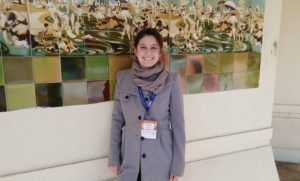 Lockdown hasn't been easy but there has been such an incredible amount of support and encouragement from both the faculty as well as other students, which has made such a difference. The Lord has really used this time to grow me in patience and humility. Writing exams online was a massive adjustment and I really struggled. I honestly have nothing good to say about online exams other than having more time, which does help. I'm hoping the end of year exams will go better, though, as we now know what to expect.
Alex Sserwadda BTH3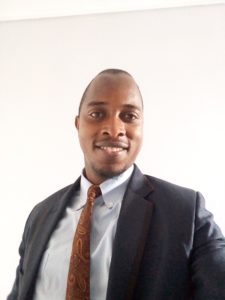 Not visiting my family because of lock down has been one of my hardest times. I felt emotionally drained. With the situation becoming harder each day, with food and other needs becoming harder to acquire, this was a time they needed me most, and yet I could not travel and meet them. Although I still battle with emotional instability, am thankful to God for His faithfulness and His continuous provision in ways that I cannot fathom. With the lockdown calling for the closure of church buildings, preachers were compelled to invent new means through which the Gospel can reach and encourage the believers. I started a social media ministry on two platforms; Facebook and WhatsApp. For Facebook, I have been doing live Sunday preaching in Luganda (a largely spoken language in Uganda), and many GWC students have been helping to do preaching in English. On WhatsApp, I run a WhatsApp Church, where I share daily devotions, weekly sermons, teachings and prayer.
Scott Grant BTH 3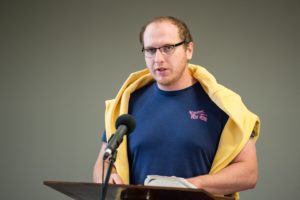 Some of the extra isolation from the outside world was tough – lockdown felt surreal. Mostly it was good though. I have had college buildings to roam in (more space than many others at home) and friends to spend time with at lunch and dinner times. This helped us all keep in touch in-person. Writing exams online was interesting – our rooms are a good place to focus in, but I missed some of the classic communal tension and nerves one normally sees. Overall it was a good experience and faculty tried to make it as smooth as possible which was great.
Cecilia Mumbi BTH 3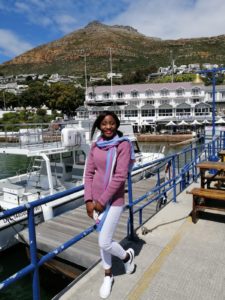 The lockdown period has not been the easiest for most people including the student body. It has made many things difficult for most of us to do, to concentrate on studies while adjusting to online classes and doing online exams for the first time. However, the Lord has been gracious in according us good health even the midst of the pandemic and through His provision, He has enabled us to serve Him amidst all the mess. I have been involved with Kids Church at the People's Church from the start of my studies. Switching to online church was not so easy because I really missed physical fellowship and spending time with the kids at Kids Church. We were able to make some recordings in our respective locations which we sent through to the children's pastor who would then put everything together and then upload it online.
Sjah Ndaba BTH 3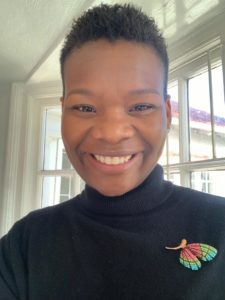 I have always valued the gift of studying together with my fellow colleagues and have found lockdown to be extremely difficult as I have had to process the material (academically and emotionally) alone. Also, inevitable distractions have definitely affected my productivity as the children required more help with online schooling. At the beginning of lockdown my mother was hospitalized. As I considered her deteriorating health as well as her chronic illnesses, I had to come to terms with the possibility of her dying without us being able to say goodbye. At a similar time, my cousin passed away and the pain was exacerbated by the fact that I couldn't grieve with the rest of the family.
Kathryn Morrison BTH 2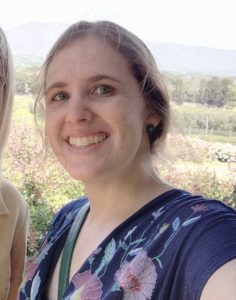 I found the exams online very exhausting, particularly on the day of each exam. There was always a worry that some technical problem might happen before submitting. However, I enjoyed the challenge of studying differently for open-book exams, and the lecturers were incredibly helpful and gracious through the process! In ministry at St Luke's, Mitchells Plain, I created some WhatsApp-friendly material for the kids and families, and we did an overview of the whole Bible in about 12 weeks! I have also helped out at the 'Muizenburg CAN' kitchen and with my home church's Kids Club and Bible study via Zoom.
Bheki Mtshali BTH 2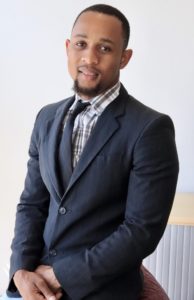 The community has been a blessing under lockdown. The love and care that I felt during lockdown from different people was amazing. Just being able to strengthen and pray for one another is some of the things that stood out for me. Ministry was not the same under lockdown, but we are aware that this phase was intense for everyone and some of the students and I used the opportunity to encourage God's people through social media platforms. As I prepared sermons I was also encouraged and challenged by God's Word to continually put my trust in him even in these hard moments.
Nerena Neathercoat BTH 2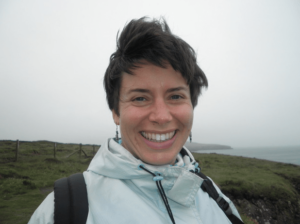 It has been hard not to have the usual opportunity to go to the UK in the June holidays to see partner churches, friends and family. It has been quite a loss to not see people face-to-face again and refresh relationships. But, for the sake of studies and getting to know others here, I can see the Lord's hand arranging it well. In particular, the time to learn Hebrew with others has really helped. There is a good sense of teamwork at res as we stuck with studying together! Writing exams online had the advantage of not having to remember everything by rote (e.g. languages) as we were tested more on principles and application of knowledge. I think this is truer to real life (especially with Google at your fingertips) and so I thought it was a good exercise, though no-less challenging. The finishing line of term was hard won with plenty of brain sweat as we made it to the last 'end of exam'!
Danielle Nel BTH 2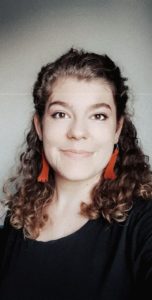 When lockdown first started back in March, I did not think it would go on for this long. But, God blessed me with good friends who have now become like family, and we meet weekly for prayer meetings – encouraging and building each other up. If it had not been for God providing these friends, this lockdown would have been much tougher. When I first found out we would be writing open book exams, I admit that I was a bit more nervous than with the 'normal' exams. Through prayer, however, God helped me to prepare for the exams, and when it came to writing, it went well.
Johan Walters BTH 2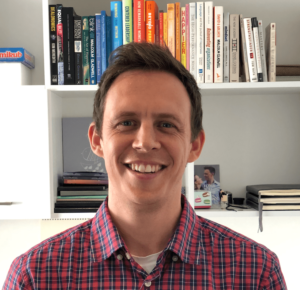 I am very grateful for the fact that my family and I have been together during the lockdown. We have all been living and working from home while I continued with my studies. The first few weeks of lockdown were very challenging, especially with having all three kids at home while trying to prepare for exams. But, I think everyone had their own struggles, and I can only imagine how difficult it must have been for the students who live at college and how much they missed seeing their families. I really enjoyed writing exams online and actually preferred it to writing in class. I found the online experience far less stressful by being at home, at my own desk and in a familiar environment. I had the freedom of moving around and taking regular breaks. I also liked the fact that everything is digital, I could edit my answers, look up a citation and even search my notes if necessary. Even though the exams were open-book, the way the questions were asked really assessed my understanding and not just my knowledge.
Jonathan Minga BTH 2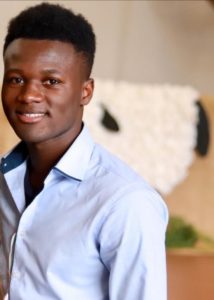 I actually liked writing exams online. For some reason I felt less pressurised than I normally feel when writing exams in the classroom. It could be because I was alone in the house, so there was no pressure to try not to finish last. The only problem was typing the exams instead of writing them. I was a bit slow, but it was fine because I got my exams done on time. Over lockdown, I have been involved in children's ministry. There was nothing going on at the beginning of lockdown until my church set up a YouTube channel and my pastor asked me to make videos of my lessons for Sunday school kids.
Young Kwang Kim BTH 1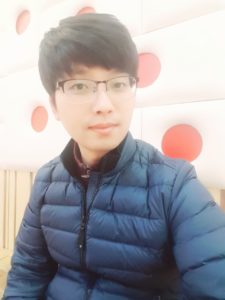 As the lockdown began, my heart was burned for the poor. After lockdown, rather than visiting and delivering food in person, I have been delivering food to those in need through cooperation with a trustworthy mission called African Leadership. My family is sharing food with about 30 families each month. This is a tiny expression for loving our neighbours. Online classes that started with lockdown were unfamiliar and I suffered from various technical problems. But, over time, I got used to it. The online exam was an interesting experience for me. The writing was not easy even though it was an open book exam and plenty of time was given. Perhaps it was because of my desire to write better because of the books and various resources in front of me. But, on the other hand, it was nice to be able to organise what I learned during the semester.
Thapelo Khumalo – PhD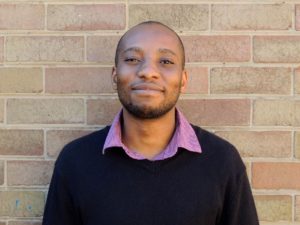 Working from home as a first-year doctoral student has been challenging. And, I have missed the fellowship with other postgraduate students, something I was looking forward to at GWC. Being unable to meet in person with other believers has been strange for myself and my wife. It has made it difficult to build relationships with others at college and at church.
Graham Heslop – Masters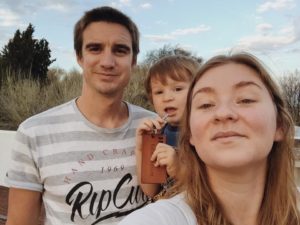 Over the course of 2019 the community of postgraduates were a constant source of enriching dialogue and enjoyable theological distractions. I felt that we shared our frustrations and indirectly aided one another's work. Ploughing through readings in the PG room was always made more bearable by the presence of others engaged in the same slog. I've missed that. Sadly, college life has been a far cry from what I enjoyed as an undergraduate (2009-2012) and in the first year of my Masters. I felt that over the course of last year I was slowly making inroads with undergraduates, mostly thanks to those who live nearby and involvement in my fellowship group. Towards the end of 2019 I was brought onto the SRC and I had big hopes to further integrate the postgraduates – including myself – into the broader college community. That, unsurprisingly, hasn't happened. Working alone, while allowing for greater focus, has certainly hollowed out aspects of my studies.
Andres Ruiz Caro Goga – Hons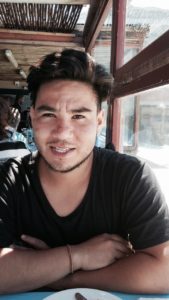 This year has been a real challenge for me as a postgraduate student. The lockdown took away from us the opportunity to attend classes and have discussions with our classmates. It also took away from us the opportunity to work 'together' as a group, which despite the fact that we are working on different dissertation projects, is always encouraging and fruitful to exchange ideas with one another. It also affected our schedules and working plans for the year as modules needed to be restructured to an online format. It also affected my productivity and motivation to work as the pandemic brought new worries and additional stress to our lives. In general, I think the year was filled with uncertainty. However, I am grateful to GWC for making the impossible to carry on with the academic year, despite the challenges of the lockdown, and to allow us to have access to online resources so that we can keep working on our dissertations. It has been far from ideal, but it has been the best we could do considering the circumstances.