The Gospel Coalition Africa features articles from over 200 authors representing over 20 African countries. As the written content editor, I have the privilege of working with most of those authors on their respective articles. And a particular joy in the editorial process is partnering with GWC students and college alumni.
Due to GWC's strong emphasis on biblical studies, its students—both present and past—are more than able Bible handlers. They demonstrate an uncompromising commitment to the scriptures coupled with the tools to apply them to our continent faithfully. Of course, we live on a vast continent. But sharing in Paul's conviction that the Bible is sufficient for all of life, GWC's students are very welcome contributors at TGC Africa. In fact, to date, of our 200 plus writers, over 30 of them have at some or other time learnt at GWC.
From my experience as an editor, I know that not everyone is a writer—at least, not everyone has a specific gifting from God in this area. Over the years, it's also become apparent to me that writing is a learnt skill. Yet whether one possesses a gift for writing or works hard at developing this ability, from TGC Africa's perspective, a writer is incomplete without a desire to imbue their work with God's truth. So I praise God that this desire is evident among the students emerging from GWC.
As literacy levels and internet access improve around Africa, God's church will need local believers to faithfully teach and apply the Bible within their cultures and communities. I'm excited to see how he will use college students on our platform to do that.
Click on the logo below to learn more about The Gospel Coalition

GWC provides bursary support to 70% of our students to help them become equipped to faithfully teach and preach God's Word. There are many Churches, Bible Colleges and ministries requesting to send us students in 2024, and who are seeking support from us for their applicants.
If you or your church could assist in sponsoring a student please click on the icon below to make a once off or regular donation.
If your church can become a Gospel partner to our 100 Club and partner with GWC in student support please contact Alison Lee on alee@gwc.ac.za.
All Scripture is God-breathed and is useful for teaching, rebuking, correcting and training in righteousness, so that the servant of God may be thoroughly equipped for every good work.
2 Timothy 3:16-17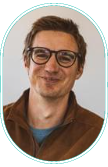 by Rev. Graham Heslop (GWC Alumnus, Written content editor for TGC Africa)