GWC receives a certificate of accreditation from AfCAA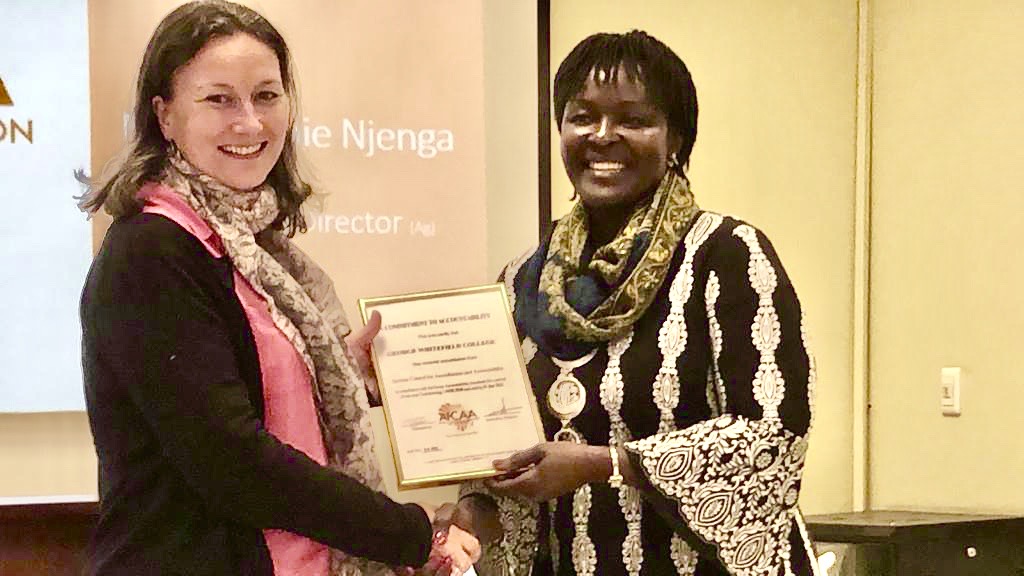 African Council for Accreditation and Accountability (AfCAA) is a membership-based Pan-African registered trust with headquarters in Nairobi, Kenya, with a mission to 'Bring about public trust in churches, Christian non-profits, and Christian-owned businesses through awareness-raising, advocacy, and accreditation in compliance with Biblical standards'. Through such accreditations, AfCAA hopes to enhance global confidence in African institutions and help further unlock business and gospel potential on the continent.
In 2019, GWC submitted an application for accreditation to AfCAA, who subsequently sent an inspection team to GWC to conduct a 3-day audit. Having successfully met the association's standards, GWC was awarded a certificate of accreditation, handed to GWC's Head of Development, Alison Lee, at the Overseas Council Australia's Africa Mile Deep Conference in Cairo, in February, by Ag. Executive Director, Winnie Ojee-Njenga.